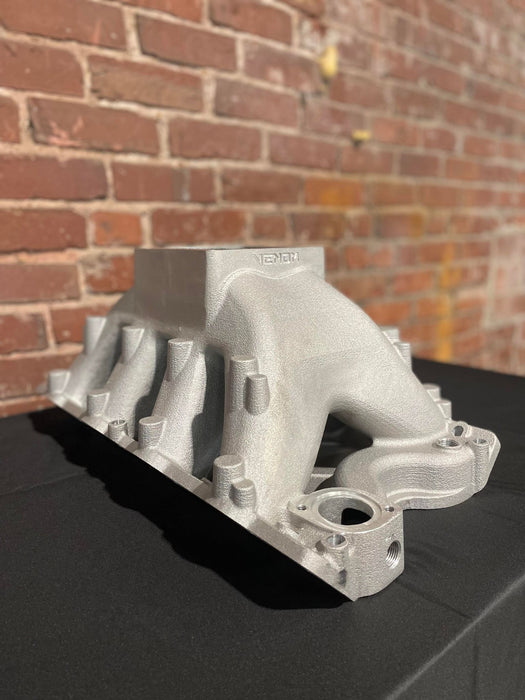 Venom BBF Intake for CJ Head engine
This is the newest offering from NC Speed Lab for the Big Block Ford.
The Venom is designed to fit BBF engines with CJ style heads. Available with the "China Wall" spacers cast into the intake for customer using SR71 heads, as well as having the China Walls removed for customers using traditional CJ style heads. 
ESTIMATED SHIP TIME 10-12 WEEKS
Customer MUST specify head style! 
Choose conventional head if using ANY CJ style head other than the SR71. 
Dyno proven 30+ HP gain over a highly modified TFS "Mafia" intake on a 580" SR71 Head engine. This intake accelerated the dyno harder and faster than the Mafia also, which translate to faster ET and MPH on the drag strip, and more wheel speed on the truck pull track.
We continue to do additional dyno testing on a variety of different CJ head engines from 470 - 600+ cubic inch.
This manifold is recommended for larger cubic inch SCJ headed engines.  
SMALL cubic inch engines MAY require a small amount of epoxy in the bottom of the intake runner / head port to achieve maximum performance. This should be discussed with your engine builder to achieve the best gains.