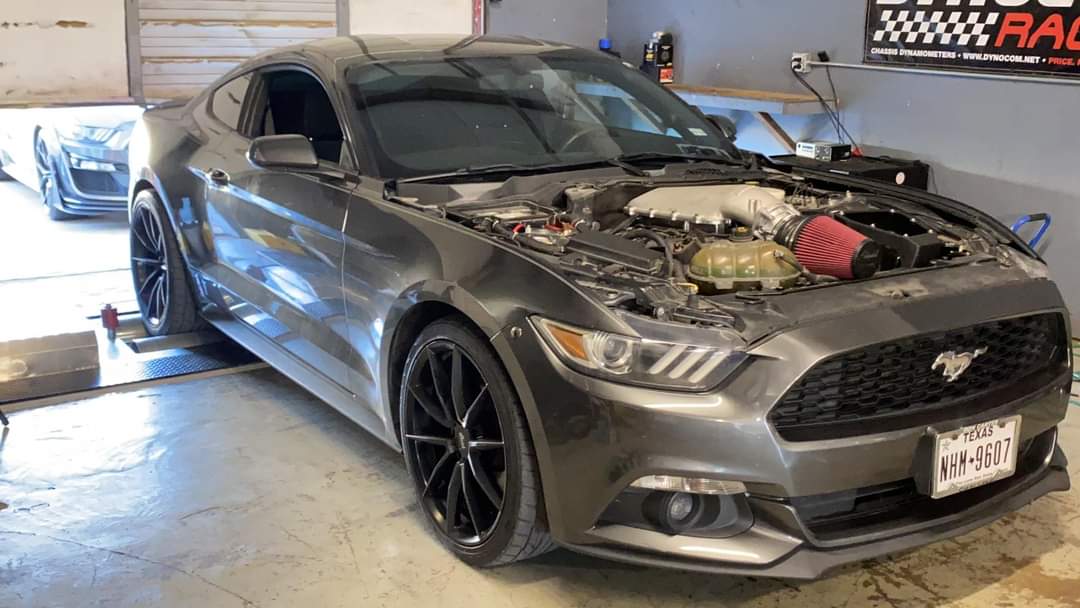 Ford Cyclone 3.7 V6 Holley Intake Manifold adapter
Made in the USA this custom adapter allows you to bolt a Holley hi ram plenum onto your stock 3.7 cyclone lower!
Your torque comes in 1600rpm sooner. Along with a gain of 16ftlbs at peak with torque gains over 3/4 of the pull!!
No longer feel your motor dive in power at 6200. This manifold in a N/A application did not fall off until 7200rpm!! Along with a 22whp peak gain along with a shift of power band to all the right places!!
This is a custom MADE TO ORDER CNC billet adapter. 3 to 6 weeks for delivery

You will reuse your stock lower gasket. Installation hard ware is included.

Does Not Clear s550 hood
It does clear s197 hood
INTAKE REQUIRES A RETUNE!!!!!! WILL LOSE PERFORMANCE ON YOUR CURRENT TUNE!
PRODUCT IS MADE TO ORDER PER INTAKE ADAPTER PURCHASE SO THERE WILL BE A WAIT TIME OF 3-6 WEEKS.
S197 CANNOT USE THE GT350 THROTTLE BODY YOU MUST GET THE THROTTLE BODY ADAPTER FOR A GT THROTTLE BODY.
Needs fabrication for installation, professional installation recommended. This is not a bolt on and go part.

DYNO GRAPH KEY-
Green- uses ortiz tune on stock manifold. 256whp 254.3 ft lbs
pink- Holley intake installed using stock manifold ortiz tune 238whp 253ft lbd
red- holley intake installed with custom tune for intake ortiz performance 271whp 273 ft lbs.