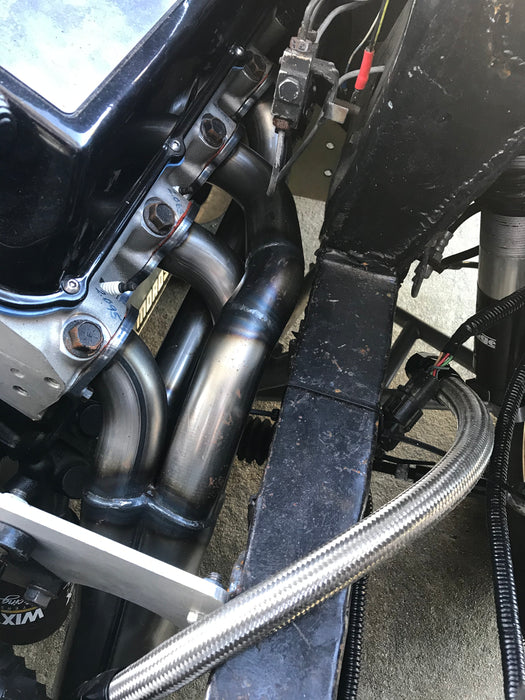 79-04 BBF Forward headers
Mild Steel, 2" primary, 3.5" collector forward headers for CJ headed BBF in 79-04 Mustang. These will work with swap mounts and engine plates. 


Small modification to stock block is required. Circled in Red in pictures. Passenger side header is very close to frame rail. Depending on height of engine install "massaging" one tube may be required.
Engines plates available from Keith Fulp Motorsports  / Atlanta Ga with specific cut outs for header exit clearance. 
Shipping included in price